WHO WE ARE:
We are a team of horticulturalists who have many years of experience in sourcing plants and our sole motivation is to bring our customers the best deals possible without giving an inch on quality. Through hard work, expertise and the use of only the best growers, we have built a trusted relationship with our clients.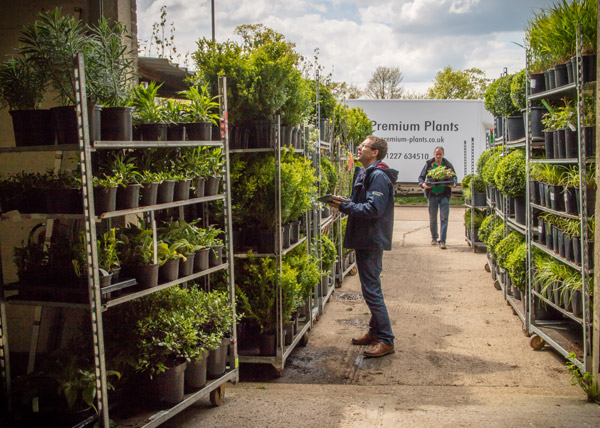 During the last few years we have managed to grow rapidly whilst still being able to provide a very personal service to our customers. Whether you are a part-time garden designer or a multi-national organization – we will do everything possible to fulfil your requirements!
How We Do It
We make it easy for you. Send us a list of plants you require and we will do the rest. We will find the available plants from different growers and negotiate best prices. We will then provide a quote with any available options. With the use of industry leading software, we are able to provide quotes promptly. If you are happy with the quote, we will order the plants to us, sort and check them. Once everything is done, we will repack according to your needs and deliver.
We supply to anyone in the trade:
garden designers, landscape architects, landscapers, local authorities, nurseries and schools. We will not supply to the retail market – that margin is yours.
Let's do business together!
PREMIUM PLANTS
The sole purpose of our service is to save you time and money! You no longer need to spend days looking for plants and collating orders – that's our job. We work with countless amount of growers from different countries bringing you only the best quality plants and our purchasing power also means that even with our margin, you are getting the best value for money.